Behind Emerald Greene stands the Danish songwriter Mille Holmboe, exploring aspects of close and distant relations. Moments and memories of joy and pain caught and framed into thoughtful songs with humorous details. Her work is revealing a profound love for life, lyrics and storytelling as well as for melancholic, bluesy melodies scarcely in need of accompaniment, creating an intimate atmosphere, inviting you to listen.
NEWS: May 25th 2022 I had the digital release of the first single in Danish: Hormonstyret Kædedans" with 2 lovely celebration concerts. Link for the single here: Hormonstyret Kædedans (lnk.to)
Lyt til min musik på følgende tjenester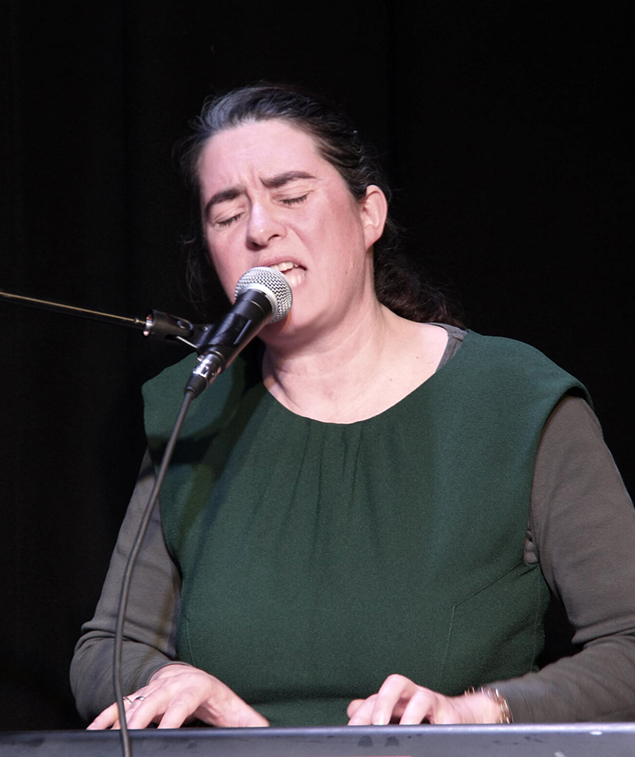 Latest and upcoming concerts
Copenhagen Listening Room, Råhuset
Feature act, åben scene fra 7.30 pm. Gratis adgang. Læs mere her.
Finnish tango, ice cold longings, shamanistic powers and a derailed merry-go-round
Deep-felt emotional longings, loss of love, sensual magnetism and jealousy are dealt with on the debut from Emerald Greene in a peculiar yet homogeneous musical universe.
Melancholic stories sung with an intense, yet fragile and personal voice are being framed by professional musicians almost creating a small cabaret varying from tango for a circus band, crackling ice floes and resonance, a waltz with grandiose orchestral arrangements, shamanism influenced by disco strings ending in a finale with circus tuba, handheld accordion and carousel clarinet.